Welcome To A Website Dedicated To Edward Platt

To millions around the world, he's known as the chief,aka Thaddeus, aka Harold Clark on the 1960's spy spoof "Get Smart." But, Edward Platt was an extremely gifted actor whose talents seldom earned the recognition they so richly deserved. Edward Platt worked with some of Hollywood's best including Edward G. Robinson, James Dean, Cary Grant, Jack Palance, Fay Wray and so many more. Besides his acting talent, Edward had a baritone operatic voice that served him well in his roles. So, sit back, relax and learn a bit more about the man behind the chief.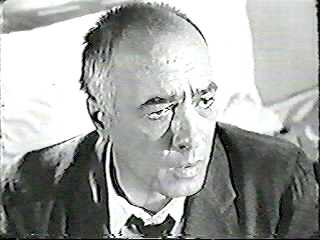 Why A Page About Ed Platt???
Why ask why? Here's the explanation: I began to admire Edward Platt while watching "Get Smart" and I wanted to see his other works. Gradually I learned what a fine and dedicated actor he was. He's left an indelible mark in the industry as The Chief, but Edward's done so much more that maybe other fans would enjoy seeing that work. This site will feature those other performances. I hope you enjoy this site, it's been a labor of love



Finally, my disclaimer: This website is for educational purposes and is completely non profit. The webmaster assumes the images and information on the site can be used under the Fair Use policy under the copyright law. Sources for the material have been cited where applicable. These sources own the copyrights to this material,No rights are given or implied by the webmaster. If anything on the site is objectionable, it will be removed immediately. Just e-mail me at tvnutt@hotmail.com.
None of the images on this site may be copied in any way.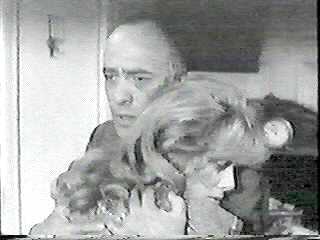 Edward as Will Denning, who learns his daughter Alice Denning(Luana Anders) can spontaneously combust in "Alcoa Presents: One Step Beyond"